Benjamin J. Kreger here again with a Worthy Wednesday worth your consideration. Since the beginning of my career in comics, I've had the distinct pleasure to have worked with and friend a great many amazingly selfless people and creators. From my first "boss" Ty Wakefield, creator of Captain Cure Comics to our first Worthy Wednesday Person of Interest, it has been my privilege to experienced the generosity of others when I needed it the most. So today, I'd like introduce you all to my good friend, John Rogers and the creative charity he created, Comic Book Covers for Charity or CBC4C.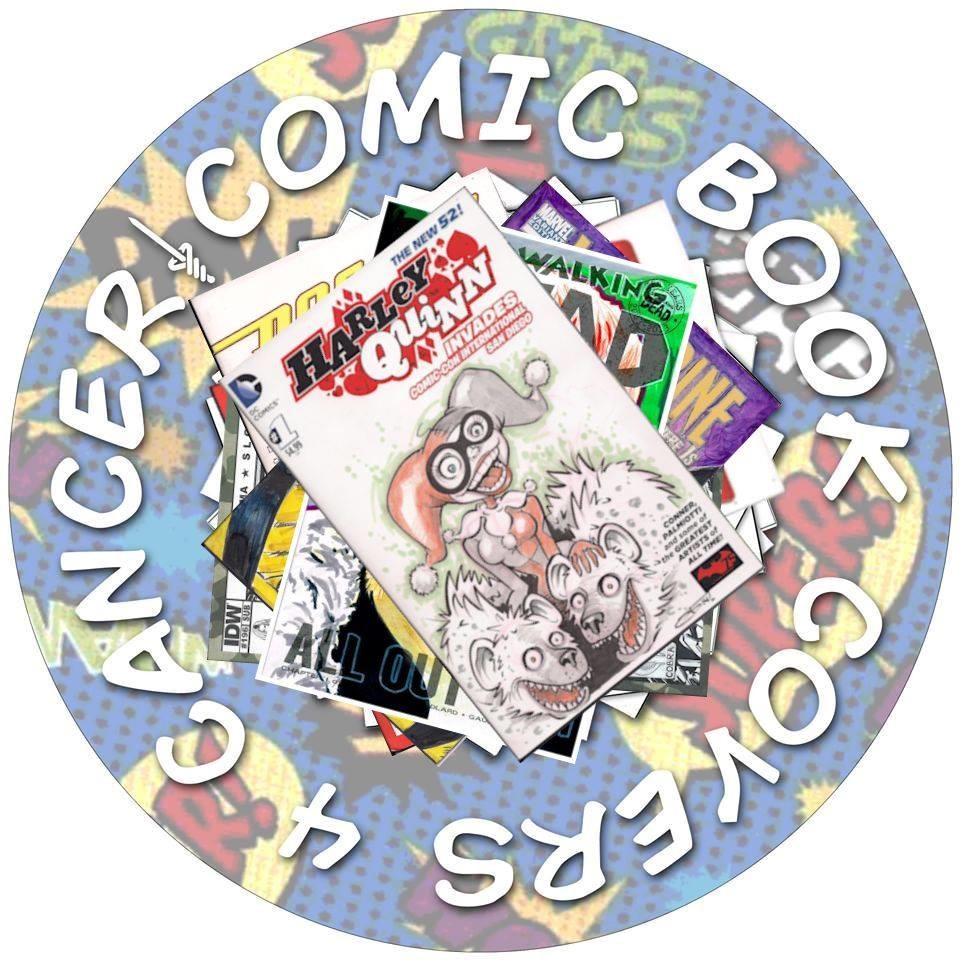 I recently interviewed Rogers about his sketch cover comic charity and rather than attempt to explain it myself, I'll defer to his words.
---
BjK - What is CBC4C?
Rogers - CBC4C stands for Comic Book Covers 4 Cancer. We help raise money for the American Cancer Society in the hopes of eliminating cancer. Artists donate their time and energy into creating some wonderful comic book cover art, and we auction them on eBay; where 85% of the proceeds go directly to the ACS. The other 15% covers the fees associated with doing business on eBay and with PayPal. Though we do not currently have 501(c)(3) status, we work directly through eBay's "Giving Works" program to donate the money raised. In time, I hope to have funding available to obtain our official nonprofit status.
BjK - Does CBC4C have a dedicated website?
Rogers - Kind of. The domain of www.cbc4c.com point to our Facebook page.
BjK - What inspired you to create a comic related charity in support of cancer research?
Rogers - The idea stems from a project that The Hero Initiative ran in 2013 with artist covers for The Walking Dead #100.
My mother is a cancer survivor and my father has leukemia. I don't know where I'd be without them in my life, and I do this to honor them and hopefully help to save other lives. I couldn't do it without the incredible support of a large array of generous artists and my LCS, Tony's Kingdom of Comics. Tony Grove has been donating most of the [sketch] cover comic books we use for our artists. Without him or the artists, there would be no CBC4C.

BjK - How much money has CBC4C raised to date?
Rogers - As of August 2017, we have been able to raise just over $6,800 for the ACS. We're currently running auctions that will take us well over the $7,000 mark by the end of August.
BjK - What are the greatest challenges you face in running CBC4C?
Rogers - #1 is funding. 98% of all the funding for shipping covers to artists and acquiring additional [sketch] covers from time-to-time comes out of my own pocket. I have been fortunate to have supporters who have donated funds for us to be able to get ink for the printer or shipping labels. In 2015, the director of EUCON donated enough money for us to get table banners for when I'm fortunate enough to table at an event.

#2 would be the occasional artist who stops responding after we've sent them [sketch] covers. Fortunately, this has only happened with a handful of people and because of this, I have had to put certain restrictions about where I will send a [sketch] cover. Since there is no adequate way to track a package internationally… and the shipping is expensive… I tend to stay clear of some great talent from around the world.
BjK - How do you go about finding artists for these sketch covers?
Rogers - At first, I used a few different message boards, Craigslist and some of the groups on Facebook. Now, I keep an eye open on several FB groups to find new artists, plus we have had many referrals from other contributing artists. When there are local cons that I can attend, I reach-out to many of the artists that will be attending.
BjK - What artists have been your best sellers?
Rogers - Jason Metcalf and Chrissie Zullo have both had consistent high bids for their work when they have donated.
BjK - How often are the eBay auctions, and are they on a regular basis?
Rogers - We typically run at least 4 series of auctions per year. Usually February, May August and November.
BjK - When is your next eBay auction?
Rogers - TBD. At Rose City Comic Con, we're sending some covers to CBCS Comics to be graded. Once they get back, I'll be able to schedule the next series.
BjK - Anything you'd like to add to tell people about?
Rogers - Like and share our FB page. The more exposure we get, the better we can raise money for cancer research.
---
I'd like to thank John Rogers for taking the time to answer our questions, and I do hope everyone reading this, takes a moment to check out CBC4C and perhaps bid on an issue or two ;)
Kickstarter Spotlight
If you follow me on social media, you may be aware of my penchant for the underdog, not Underdog - though I do consider myself a fan of the old animated show, but the long shot, the dark horse, the little guy, the David vs. Goliath… you get my point. Well, I've been made aware of one I'd like to share with you.
I learned of Horrors, Inc: Squad K, only because the creator of the Kickstarter project commented on our last Worthy Wednesday post on the Black Suit of Death #2 Update (#25). While I really don't want to encourage other using the comment section on our Updates to promote their projects (I'd rather creators message me or email me at [email protected], it's just more professional) I found this one interesting, and it's likely our audience for BSoD would too, so I guess I'm making an exception.
Help fund indie sci-fi HORRORS,INC: SQUAD K, a dark yet humorous comic about a squad of mercs hunting monsters for a mega-corporation.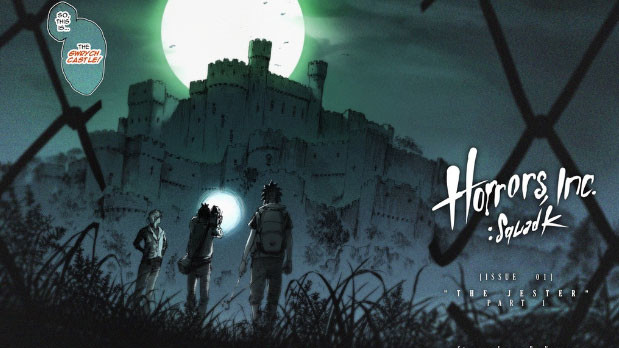 From the Project Page:
Imagine that every myth, ghost story, and monster were based on something that existed in the modern world. Magic was real. Strange artifacts that can perform miraculous events, including connecting our world to others and the gods that inhabit them, can be found. Or created.
This is the world of Horrors, Inc.

What if a few mega corporations, in cooperation with the governments of the world, kept it all from the general public? How could such a world-wide coverup exist with monsters and worse loose in the world? By those same companies employing the best minds to study the strange and weird. By enlisting the best soldiers(and killers) in the world to track the bizarre and dangerous down and "acquire" them. Regardless of the collateral damage.

Enter: Squad K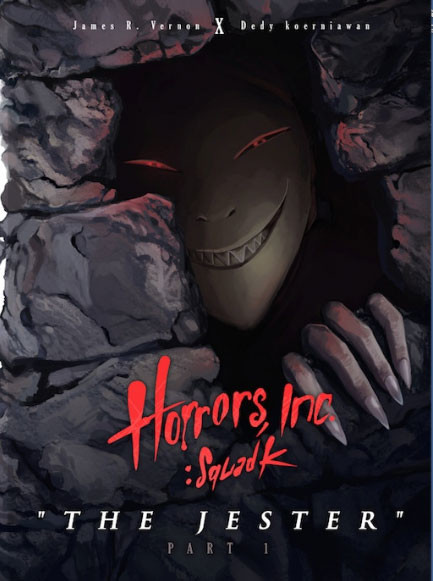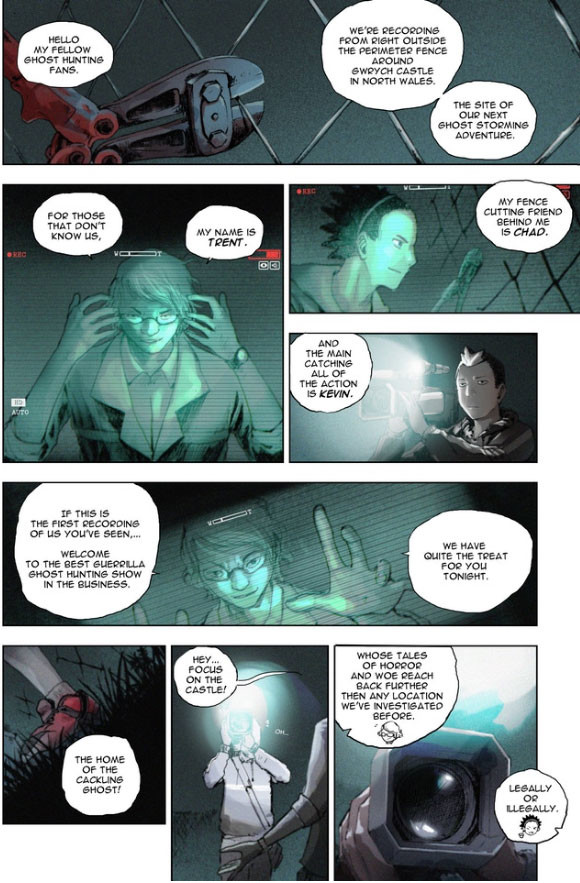 This 44-page full color comic is quite ambitious, and pretty damn groovy if I do say so myself. So, why is it failing? That I'm not quite sure, it's likely similar to why the first few Kickstarters I myself ran, which failed. In the case of the first BSoD campaign we didn't have much lead up time, and it was thrown together in haste, amongst other issues. When it ended, Ed and I had learned a lot. Neither of us consider it a failure. Though that first campaign didn't meet it's goal, we learned so much from the process and afterwards we were able to not only meet goal with the next two campaign but exceed it.
Like us, James R. Vernon is far from a quitter, or so I infer after looking at his Kickstarter profile, and reading the Updates on the project page. I want to bring your attention to the latest update. I've had this idea myself - using ThunderClap.It not only at the beginning of a campaign, but also in the middle of it. With #FundBSD2, we experienced an agonizing lull that began in Week 2, which nearly lasted 'til the end. I'm pretty sure, both Ed and I are still recovering from that rollercoaster ride. It had occurred to us, a lull like that may be prevented by utilizing this format again. I'm curious to see how well it works for Horrors, Inc: Squad K.
From Horror, Inc: Squad K Update #4
Hello everyone!

Social media is king when it comes to getting a project funded. To further that cause I've set up a Thunderclap campaign set to go live on Friday and I need your help.

Signing up for a Thunderclap means that on Friday everyone shares the same message at the same time, making your followers are more likely to take notice. This means that our reach extends beyond your existing network, growing our audience and exposing our message to a broader community.



https://www.thunderclap.it/projects/60415-horrors-inc-indie-comic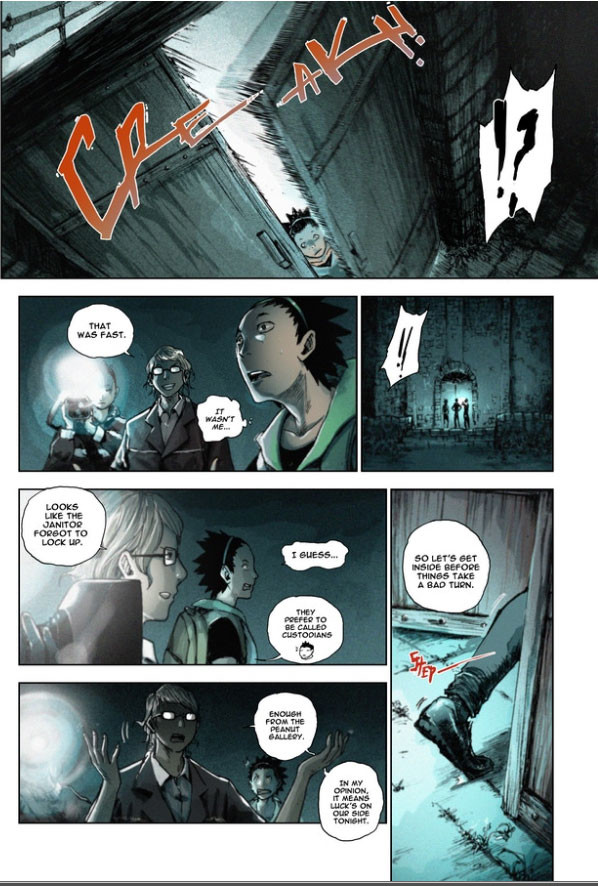 There you have it Reaper Readers! This weeks Worthy Wednesday picks. Follow the links provided and check out what these amazing creators have to add to our collective culture. One will help in the search for a cancer cure, and one will lift up an underdog for the win.
Until next week, remember #YouAreWorthy, and stay groovy!
-BjK