Are You Worthy of Utopia?
Utopia IX has a population problem. Dr. Seitsan has a solution: The Black Suit of Death!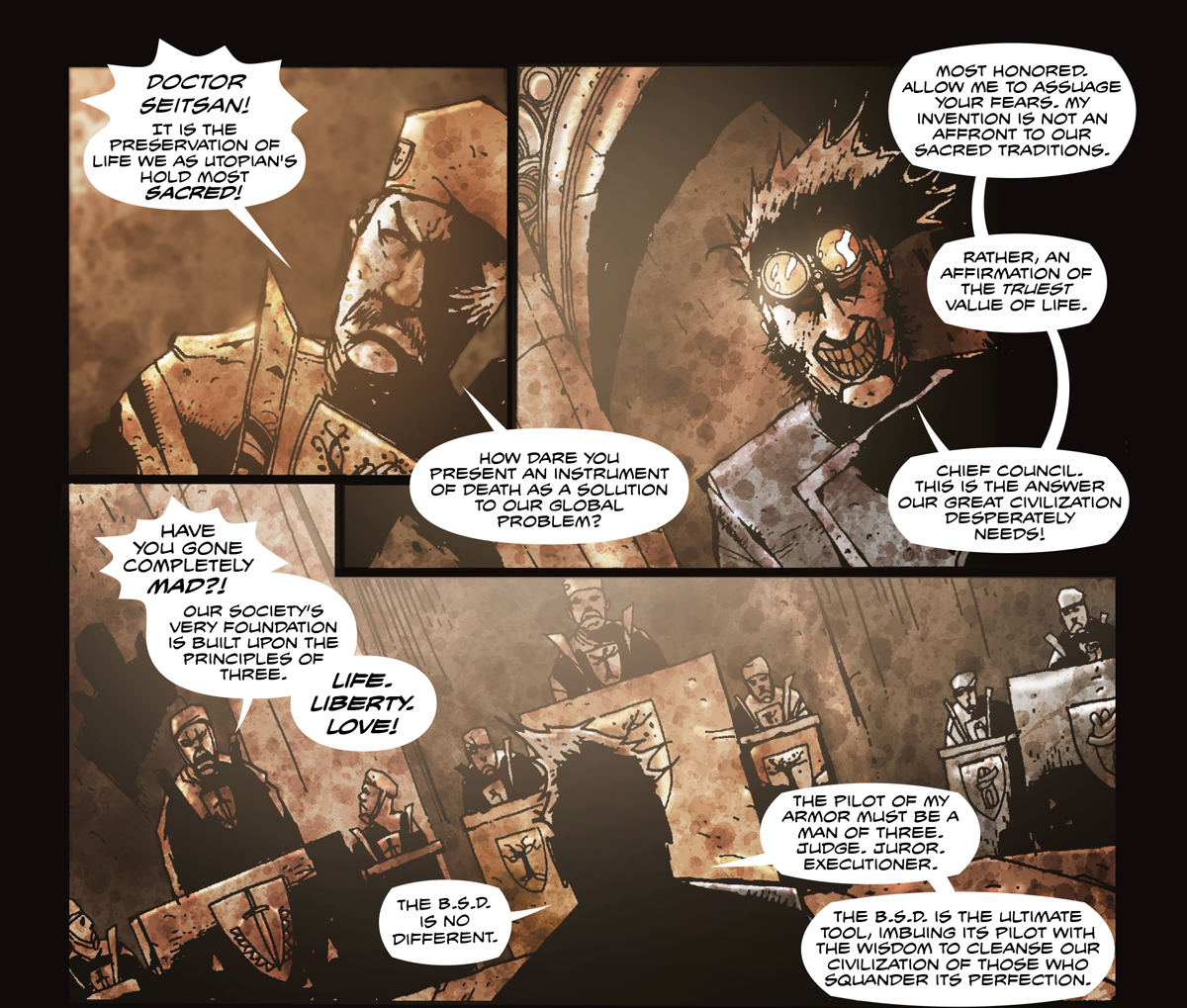 The Black Suit of Death was designed to judge who is worthy of Utopia.
Now the Black Suit of Death can judge you!

Are you worthy? Upload an image to find out!
---
Frequently Asked Questions
What is the Black Suit of Death?

The Black Suit of Death is a satirical sci-fi horror comic series about society, mental illness, and the alien bio-mechanoid suit worn by the Grim Reaper. In the comic, the BSD is designed to solve an energy crisis by harvesting energy from the lives of the unworthy.

How does this thing work?

This website maintains an active connection to the Black Suit of Death. We send your image to the BSD, which uses the most advanced computer algorithms in the known universe to determine whether you are worthy of Utopia, or should have your life energy harvested to serve the greater good. Results may vary.

Why should I do it?

This is mostly just for fun. But you can also share the results on social media, and help spread the word about the glory of Utopia!

Can the BSD really determine all that just based on a picture?

Yes. Because science. Duh.

What do you do with my information?

We add it to the BSD's master database, which is used to help conquer the world and build Utopia 10 here on Earth! If you give us your Twitter username @BlkSuitOfDeath may follow you or send you a Tweet or two. If you give us your email address and check the box asking us to send you email about the Black Suit of Death, we will... wait for it… send you email. This is the best way to stay up to date about all BSD related news.
Sorry, but your web browser isn't worthy. Time to upgrade.