Howdy Worthy Readers! Benjamin J. Kreger here with a NEW segment or column or whatever this is… basically I'll be writing about other people's comics or of projects of interest, not unlike a Kickstarter Spotlight article you might find on your favorite comic news site. The only difference, I suppose, is at times I'll also be "spotlighting" creators and individuals who have gone above and beyond in some aspect. More on that later as I'm far past deadline, so let's get to it!
If you're working in Indie comics, or love indie comics, or just grew up in the 80's & 90's then the name Kevin Eastman should be familiar to you. I'll give you a hint, "TMNT Power!"
Yes, that's right, Eastman, co-creator of The Teenage Mutant Ninja Turtles has a crowdfunding project, and I couldn't be more excited about it!!! 
A dark-comic look inside the life of a famous cartoonist on the skids: the story behind the stories - from the co-creator of the TMNT.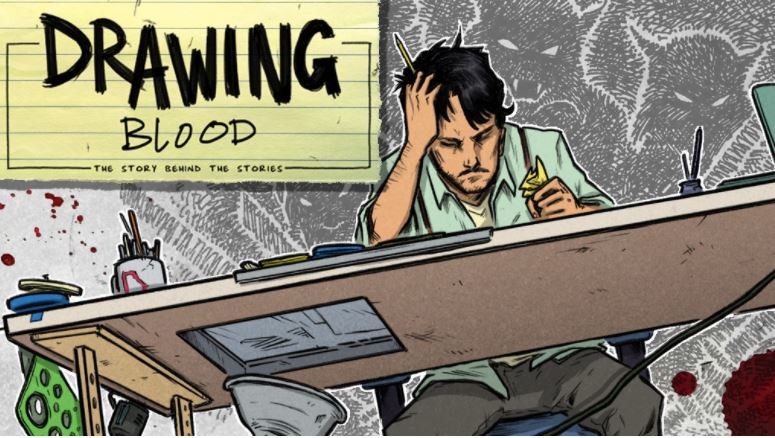 While his name is what caught my attention, it was really the following sketch and paragraph that got me to pledge. Of what we've been given of the plot, it appears almost biographical in nature. As a writer who more than not draws from life for inspiration, this isn't all too surprising.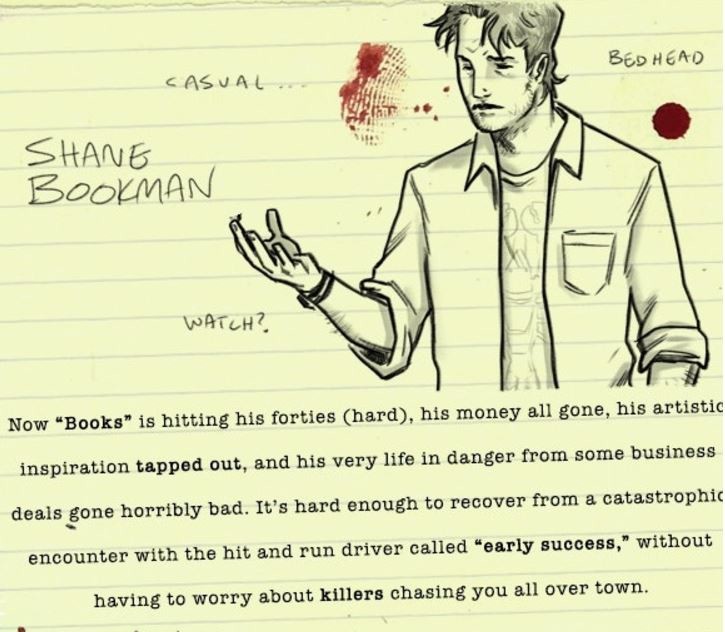 I normally wouldn't talk about an established creator's project, more than once I've ridiculed one of the founding fathers of Image in their use of crowdfunding… but for reasons which will become obvious I think, once you take a look at the campaign, I'm pimping this one. Eastman's co-creation had a strong impact on me as a youngling, and today, as a struggling indie comic creator waiting for David Wise to turn one of my IP's into a hit cartoon, well I just admire the hell out of the guy.
Here is what Eastman has to say about being on Kickstarter:
"Well, the Teenage Mutant Ninja Turtles started out with just me and my best bud Peter Laird, doing this crazy thing on our own, with no editors and no publishers. We'd like this to have the same vibe, but at the same time we'd like our whole team to be able to pay their rent while we make it. Kickstarter insures our freedom to make this comic exactly the way we want it and deliver it directly to YOU, the fans, without any interference. And whatever happens to DRAWING BLOOD down the road, you can be assured that all the products and perks we send you will only ever be available in this form, with these covers and these extras, from this Kickstarter campaign."
So, whether you're a TMNT fan (and if not, stop talking to me), or the story intrigues you as much as I, then follow the link to the Kickstarter page and check it out! DRAWING BLOOD
Next up is pretty wild…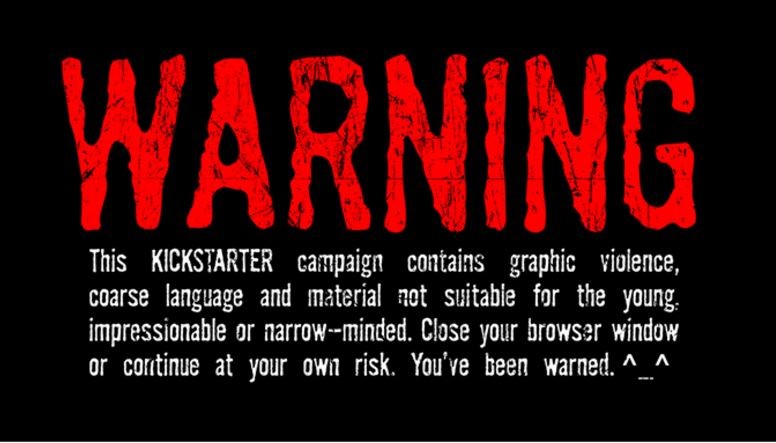 ...I may have to "borrow" this warning for #FundBSD3
Death Metal Zombie Cop #1 : The Debut Issue of my 1st ever Creator-Owned American Comic Book Series.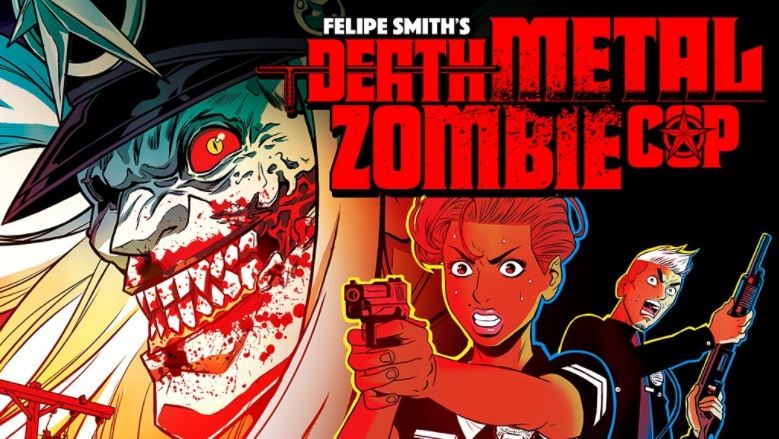 Metal & Zombies - the perfect combination. As you'll learn, The Black Suit of Death has a Heavy Metal parody band in it's universe, so, yeah, we like Metal! 

This book is far out, man.
I'm not really sure how I stumbled upon it, I wanna say I saw a post on Twitter about it, perhaps one of my fellow #ComicBookHour creators mentioned it, doesn't really matter. I found it and it's awesome! Of course, don't take my word for it, check out the art!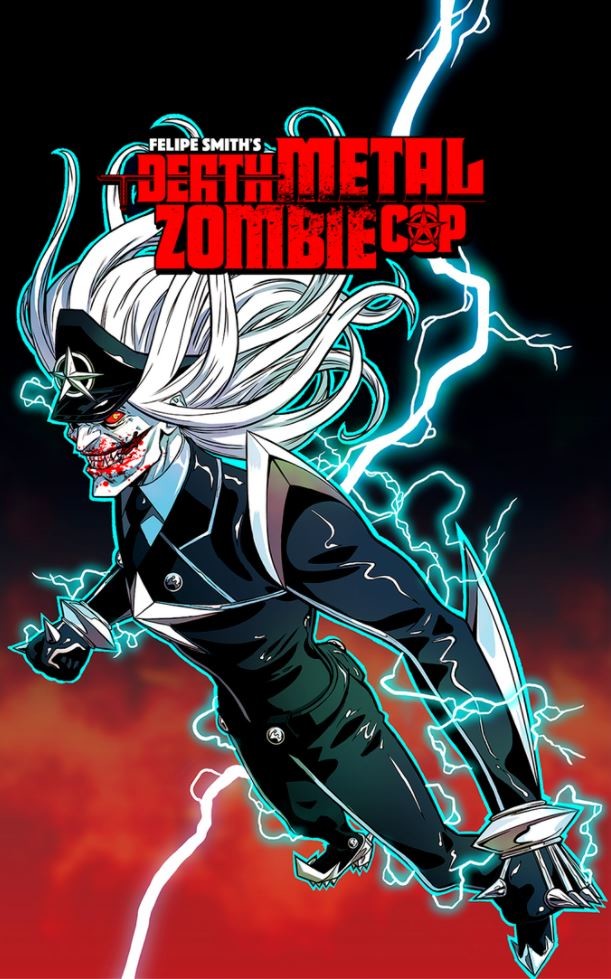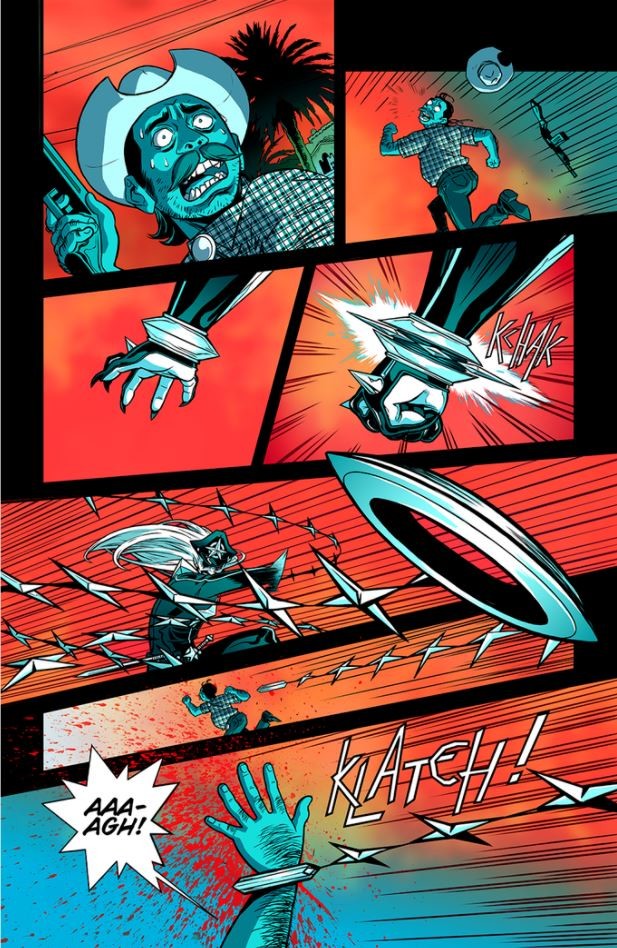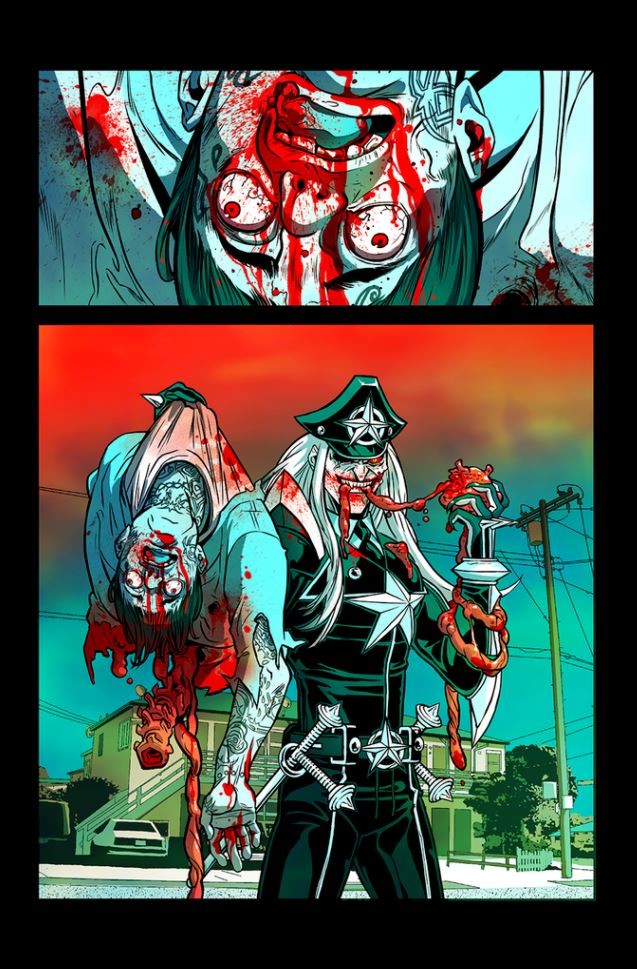 'Nuff Said, am I right?
Check out the campaign below:
https://www.kickstarter.com/projects/felipesmith/death-metal-zombie-cop-issue-1
48 Hours to Back...
The last scientist returns to Earth, and find it in a state of wilderness. A peer reviewed comic dedicated to Science.

Created by one of our fellow #ComicBookHour friends (see @ComicBookHour on Twitter), Miles Greb, After the Gold Rush is part of Kickstarter Gold - which if you haven't heard of it, is a thing Kickstarter is doing to re-invigorate successful projects from the past by giving them another shot to sell and/or raise funds again. Greb started the series by crowdfunding Issue #1, at the time, I was broke as a joke that wasn't funny and so wasn't able to back it. I watched as each of his efforts to fund the series met with success and was very happy for my friend. When he decided to do Kickstarter Gold for the completed first 3 issues, it was a no brainer - I backed it within days of learning about it (had to check the bank account first), and I'm very eager to finally get copies of this wonderful book.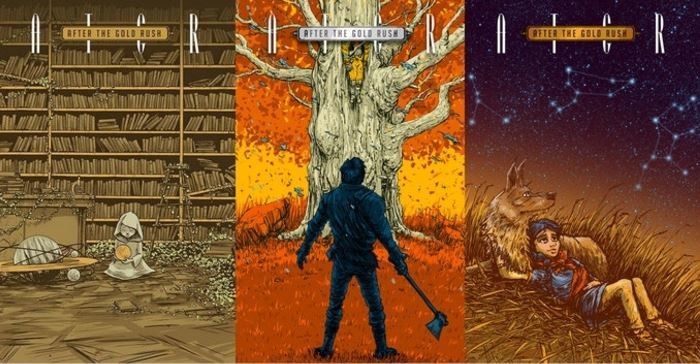 Like all good science fiction, After the Gold Rush has a message about humanity, and it's my understanding there is a moral lesson here… ;)
Greb uses science fact more than science fiction in his works and AtGR is no different. On the campaign page he has explained:
"Scout, the Last Scientist, returns to her ancestral home of Earth to find it in a state of wilderness. A story about the value of science & skepticism, and their conflict with religion and narrative-based thinking. After the Gold Rush is a return to optimistic Science Fiction - the idea that there is better living through science."

"It is good to have warnings, but it is better to have goals. Science Fiction is full of important stories warning us about the dangers of our hubris. That is a useful lesson, but it shouldn't be all we use the genre for. I grew up watching Star Trek, a show about exploration, progress, and ethics. While it didn't always nail the details, it cared about science and reason. After the Gold Rush is my small attempt to return some of those ideas to modern Science-Fiction. This comic is also about the value of skepticism, and explaining what that means. Too often, skeptics are synonymous with cynics. I want to show what skepticism is really about - caring about what's true."
Check out After the Gold Rush here:
https://www.kickstarter.com/projects/919052445/after-the-gold-rush-1-3-a-return-to-optimistic-sci

---
Want to get Worthy Wednesday in your email? Subscribe here.