Happy Friday Worthy Reader!
We're fortunate to have one of the hardest working artists in the industry working on our team. When Dexter Wee isn't churning out top quality pages he's sharpening his skills and broadening his repertoire. A while back he sent us a Black Suit of Death sketch inspired by the style of Jack Kirby. How cool is that?
This gave Ben the idea to work up an entire Silver Age BSD cover. Check it out!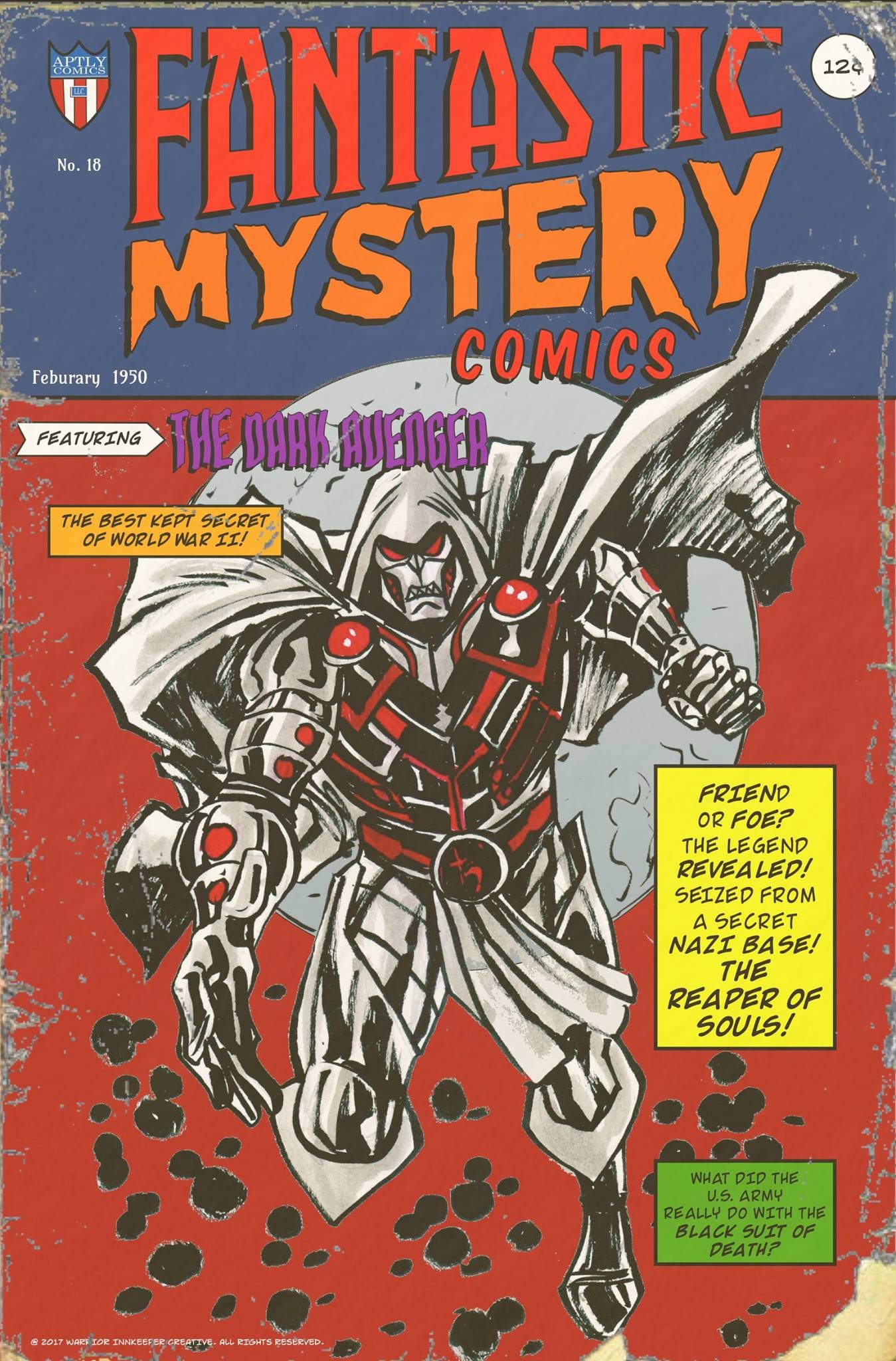 A Silver Age BSD?
One of the beauties of making comics is that they are so collaborative in nature. Ben and I have been planning a BSD story arc that takes place around WWII. Dexter's art and this cover inspired a few new ideas for that arc that will really tie a lot of different plot elements together.
We might even do the whole story arc in Silver Age style!
What do you think? Would you like to see a Silver Age issue of Black Suit of Death? Let us know in the comments!